Dr.Mohamad Ali El Husseini: Islamophobia caused by extremist terrorist groups
Dr.Mohamad Ali El Husseini: Islamophobia caused by extremist terrorist groups.
Muslims should correct the image of Islam and the application and integration in their places of residence and the behavior of moderation and moderation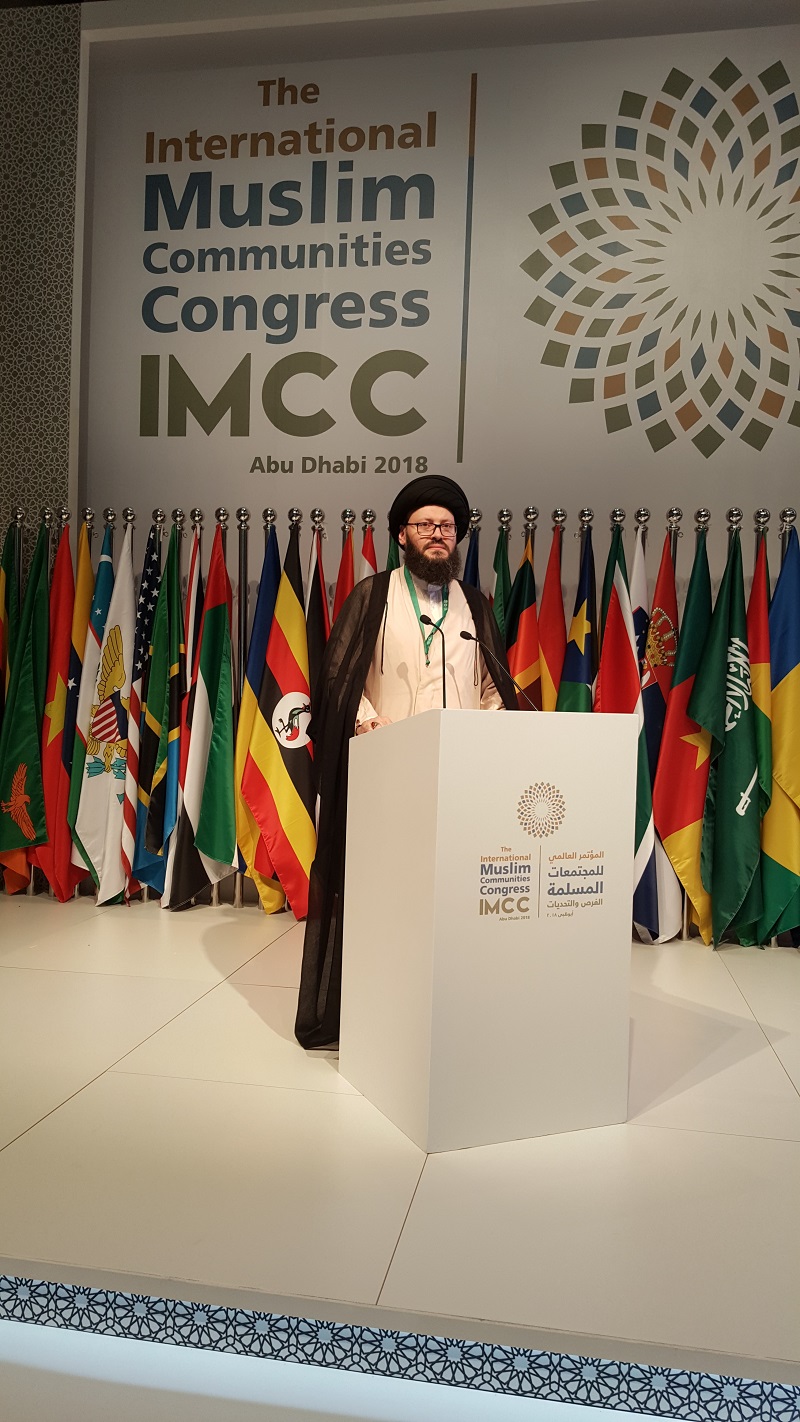 Speech of Dr. Mohamad Ali El Husseini the Secretary - General of the Arab Islamic Council presented at the World Conference of Muslim Minorities in Abu Dhabi on May 9, 2018
"I do not deprive you of those who did not fight you in religion and did not leave you from your homes, to justify them and to be humble to them. Allah loves those who are righteous."
Dear gentlemen, this is the voice of Islam that is open and transparent, which does not need explanation or research. In this verse, brothers, Allah invites Muslims to justice and equality with non-Muslims in the lands of Islam. As long as they did not wage war, and respected the rules of this state.
Islam sees the minority with justice and tolerance, and our glorious Islamic history testifies in resolving the dispute through the court to respect the religious minorities and to respect their civil rights. Yes, it is the tolerance of Islam.
On the other hand, we regret the fact that Muslims in the West have become manifestations of discrimination, racism and genocide, and the Rohingya crisis is a model, referring to the phenomenon of Islamophobia, which sweeps the world because of terrorist acts carried out by extremist groups whose actions are falsely attributed to Islam. Islam, which is innocent of their crimes, so it is imperative that Islamic centers, societies, intellectual, social and religious figures in the West to spread the culture of tolerance, love and peace and the spirit of coexistence between all religions by raising awareness and definition and clarify the truth of Islam based on the authenticity of moderation Intermediate and common culture of peaceful living and respect for each other, whatever the Mcharbh and its sources, and this in order to avoid the occurrence of any social collision within those countries.
The Muslim minorities in the West suffer from the difficulty of accepting the idea of ​​full integration into the societies and the western environment. This is a fundamental problem which must be addressed by their integration into these countries and a realistic homeland whose rules and laws must be respected and the duties of citizenship, And to cooperate and coordinate with the competent bodies for their security and stability in return for the acquisition of legitimate rights of all kinds.